So you want to set up a social media marketing campaign… you know your target demographic; their age, gender, behaviours, interests, online activity… and now you're ready. You're ready to actually create your ad.


But what are the vital elements to consider when creating a marketing campaign? Lucky for you, we're here to reveal: The 4 Vital Creative Elements of a Social Media Marketing Campaign! So let's dive in!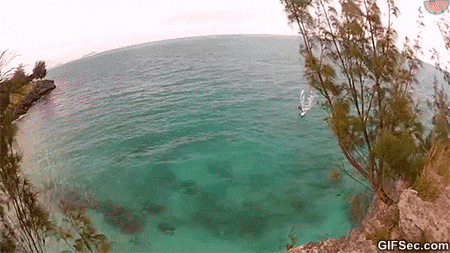 #1: Colour


This is obvious, right? Of course, an advert needs colour! But you'd be surprised by the amount of graphics we stumble across which are bland, boring and beige – eclipsed by the brightness of other content from other brands, or even the timeline content from a person's friends and family.


So think about how you can make your ad pop. What colours can you use to catch the eye? What shades and tones will differentiate you from other brands, and make your customer pause their scrolling?

And here's another top tip: Ensure this splash of colour ties in with your own branding, to maintain consistency and cohesion.



#2: Context


If you're a small business, it's likely that the person viewing your advert is unaware or new to your brand. They don't necessarily know who you are or what you do. That's why it's important to give your product or service some context.


In your graphics, why not show your product or service in action? Highlight how it can help or benefit your customer, how it'd seamlessly fit into or improve their current life. This will aid your brand's relatability and strengthen the message of your ad.



#3: Call to Action


We all know the standard structure of a social media ad. We see the graphic, we know there'll be a link to click somewhere. Yet don't knock the importance of a strong call to action. If you've managed to successfully hook a customer's attention, make sure to give them the additional nudge to click here or book now.


A clear call to action may be the very thing which cements that conversion!



#4: Convenience


Now we don't mean make the benefits of your product/service a convenient afterthought. We mean: make it effortlessly easy – convenient – for your customer to understand the value you're offering.


Why should they click your ad link? Why should they engage with your brand? What do they have to gain from your product or service? What is the short-term and long-term benefit of this interaction?   


Put this at the forefront of your messaging – as you only really have 8 seconds before interest or attention may divert. Make the benefits super obvious. You have an offer, a discount, a deal… whatever your brand is putting up for grabs, make it stand out.



Combining these 4 vital creative elements in your ad will elevate it to a whole new level. Make sure to split test and experiment with the different graphics or videos, but keep in mind these integral steps to a successful ad campaign.

Questions? Queries? Get in touch! Write to us at blog@blindpigmedia.co.uk