What are your brand's plans for 2019? What are you looking to achieve in your business? If one of your top priorities is to elevate your social media strategy, then it's essential to know which trends are set to fly over the upcoming months.


Rather than working on the backfoot with social media, it's vital that you be proactive in strengthening this invaluable marketing and customer engagement resource. Your brand's entire image can rest on your social media performance, so there's no denying that your online channels need to be at the forefront of your plans for the year ahead.


Therefore, without further ado, let's dive into our Top 3 Social Media Marketing Trends to Watch in 2019!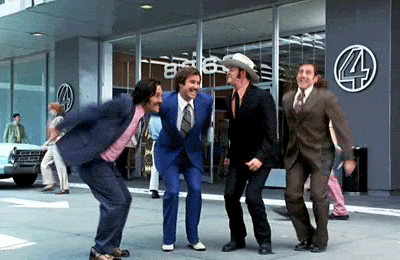 #1: Relatable businesses


For small businesses in particular, establishing the humans behind a brand will become increasingly important. It will cement customer loyalty, encourage engagement and build long-lasting relationships.


But how to humanise a brand? One method is to shine a spotlight on the individuals involved in the company, from entry level right through to the business owner. Giving your audience a way to know you, beyond your business name and the aim of growing your ROI, will naturally nurture your online traction… much more than the businesses that stick to statistics and pushing their products/services!



#2: Customised Campaigns


You may have noticed marketing campaigns appearing on your own timeline, customised with your name or location for instance. Well, we predict that this trend will only continue to grow, with many more businesses mining their data to track a customer's consumer journey, interests and behaviours.


Retargeting is the buzzword of social media marketing, and again you may have experienced it yourself. If you've ever scrolled through a website, viewed a catalogue, and returned to your social media – only to discover those same products displayed as an ad… then you've been exposed to a customised campaign, my friend.


This may be something you wish to implement your own business, to nudge your audience towards the all-important conversion. Just keep in mind that some may view it as both positive and negative, so watch the comments section and monitor their feedback.  



#3: Pay to Play


It's sad, but it's true. Long gone are the days where you can post organic content and expect hundreds, if not thousands, of likes, comments and shares. In 2018, it was even speculated that organic reach of Facebook updates has spiralled to 6%… and that's if you're lucky!


As a consequence, businesses will need to reach into their pockets if they want their content on a customer's screen. Sponsored and boosted posts, as well as social media ads, we believe will become the norm for the majority of large, medium and small brands.


But it's not all doom and gloom! Just remember that a limited budget can still produce marked results for your business – especially if you have an expert digital marketing agency like Blind Pig Media driving your social media campaigns!



So there you have it. A brief insight into our Top 3 Social Media Marketing Trends to Watch in 2019! If you have questions, comments or other trends you believe will boom in 2019 – let us know at blog@blindpigmedia.co.uk!